Blog: Humanitarian Disarmament
July 2, 2020

Humanitarian disarmament approach offers proven model for change

(July 2, 2020) — More than 155 organizations released a joint letter today stating that humanitarian disarmament can lead the way to an improved post-pandemic world.
Endorsed by global campaigns that have garnered two Nobel Peace Prizes and fostered the creation of four international treaties in the past 25 years, the letter argues that humanitarian disarmament's proven human-centered approach should guide current and future efforts in dealing with the pandemic and advancing human security.
The letter's signatories include local, national, regional, and international organizations from around the world. Disarmament, human rights, peace, faith, medical, student, development, and other groups have all endorsed the letter. The widespread support across campaigns underscores how seriously the humanitarian disarmament community views the letter's call.
Humanitarian disarmament seeks to reduce the human suffering and environmental damage inflicted by arms. To advance its goals of preventing and remediating harm, money invested in unacceptable weapons would be better spent on humanitarian purposes, the letter says.
Continue Reading…
October 1, 2019
From October 1 through October 8, 2019, the South Lobby of Wasserstein Hall showcases a photo exhibition that documents the impact of nuclear weapons and recent progress toward their elimination. The exhibit focuses on the devastation caused by early use and testing of these weapons and civil society's role in producing the 2017 treaty that bans them.
Bonnie Docherty, Associate Director of Armed Conflict and Civilian and Lecturer in Law at the International Human Rights Clinic, organized the exhibit. Her introduction is reproduced below in its entirety.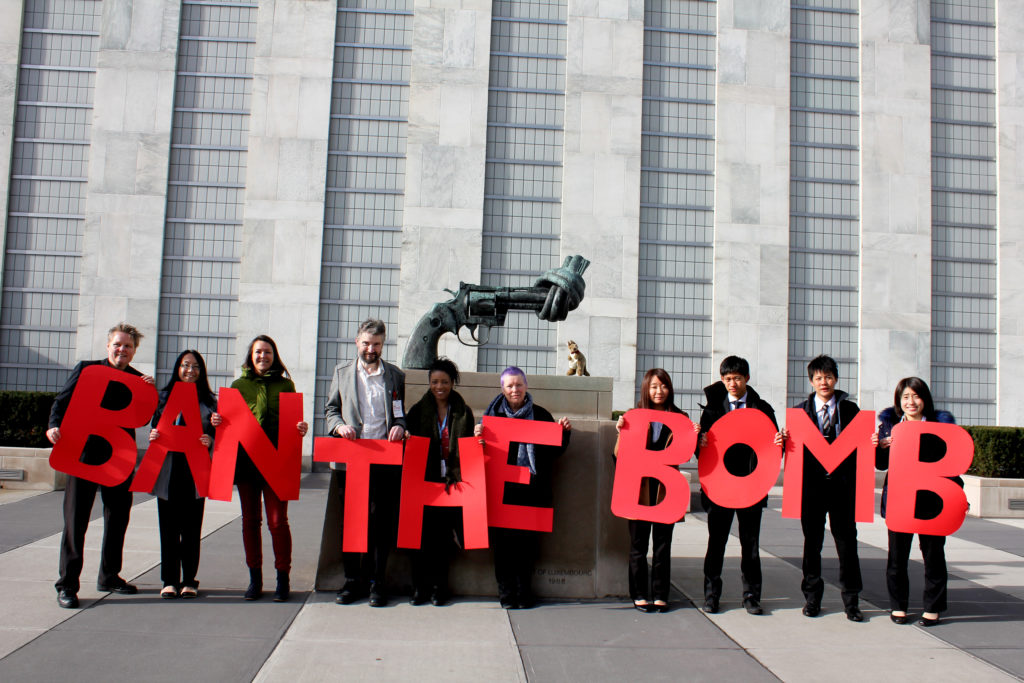 The exhibit is co-sponsored by the Armed Conflict and Civilian Protection Initiative, Hibakusha Stories/Youth Arts New York, and HLS Advocates for Human Rights.
---
Continue Reading…