Blog: United Nations Independent Expert
June 3, 2021
Posted by Dana Walters
In Panama, Peru, and Colombia, gender-based quarantine schedules created a culture of fear and risk for transgender individuals. With men allowed out of the house on certain days of the week and women others, gender-diverse persons faced an increased threat of persecution and discrimination by the state and the public. Human Rights Watch and the Inter-American Commission on Human Rights were but some of the groups to note alarm. Just a few months after they were enacted, many of these laws were wiped from the books.
These gendered pandemic measures were an example of the practices and laws up for discussion at a February workshop hosted by the Human Rights Program (HRP) at Harvard Law School. The event, which focused on indirect discrimination resulting from the pandemic, with a particular emphasis on sexual orientation and gender identity, was one in a series of indirect discrimination workshops HRP has convened in the last year. In spring 2020, HRP hosted a virtual convening exploring indirect discrimination on the basis of religion with several former and current members of the UN Human Rights Committee. During the 2020-2021 academic year, HRP hosted two additional workshops drawing on other categories of indirect discrimination. Convened with Columbia Law School's Human Rights Institute, the October 2020 workshop addressed indirect discrimination on the basis of sexual orientation and gender identity, laying the foundation for February's discussion on the pandemic.
"One way to think about the purpose of indirect discrimination norms," said one expert at the October convening, "is that they compel government, or other actors subject to the norms, to actively think about or know about the lives of people who are not like themselves."
Indirect discrimination is a term that encompasses rules or laws whose intent may not be to discriminate against one group "on the face of it" but has the effect of doing so. In the workplace, for instance, a policy that requires employees to work on Saturdays may have severe effects for those of the Jewish faith, who observe Saturday as a holy day of rest. Indirect discrimination affects a range of protected groups on the basis of race, religion, and other factors.
Continue Reading…
March 24, 2021
Posted by Dana Walters
Internationally, Victor Madrigal-Borloz is known as a determined advocate for the rights of LGBT individuals. As the United Nations Independent Expert on the protection from violence and discrimination based on sexual orientation and gender identity (SOGI), his mandate comes directly from the UN Human Rights Council. Through thematic reports, official country visits, keynote speeches, and behind-the-scenes organizing and advocacy, he diligently works to promote a rights-respecting reality for LGBT individuals.
At Harvard Law School, where Madrigal-Borloz has spent the past two years as the Eleanor Roosevelt Senior Visiting Researcher with the Human Rights Program (HRP) and has hired research assistants from across the University to aid him in his work, he has undertaken another role: mentor.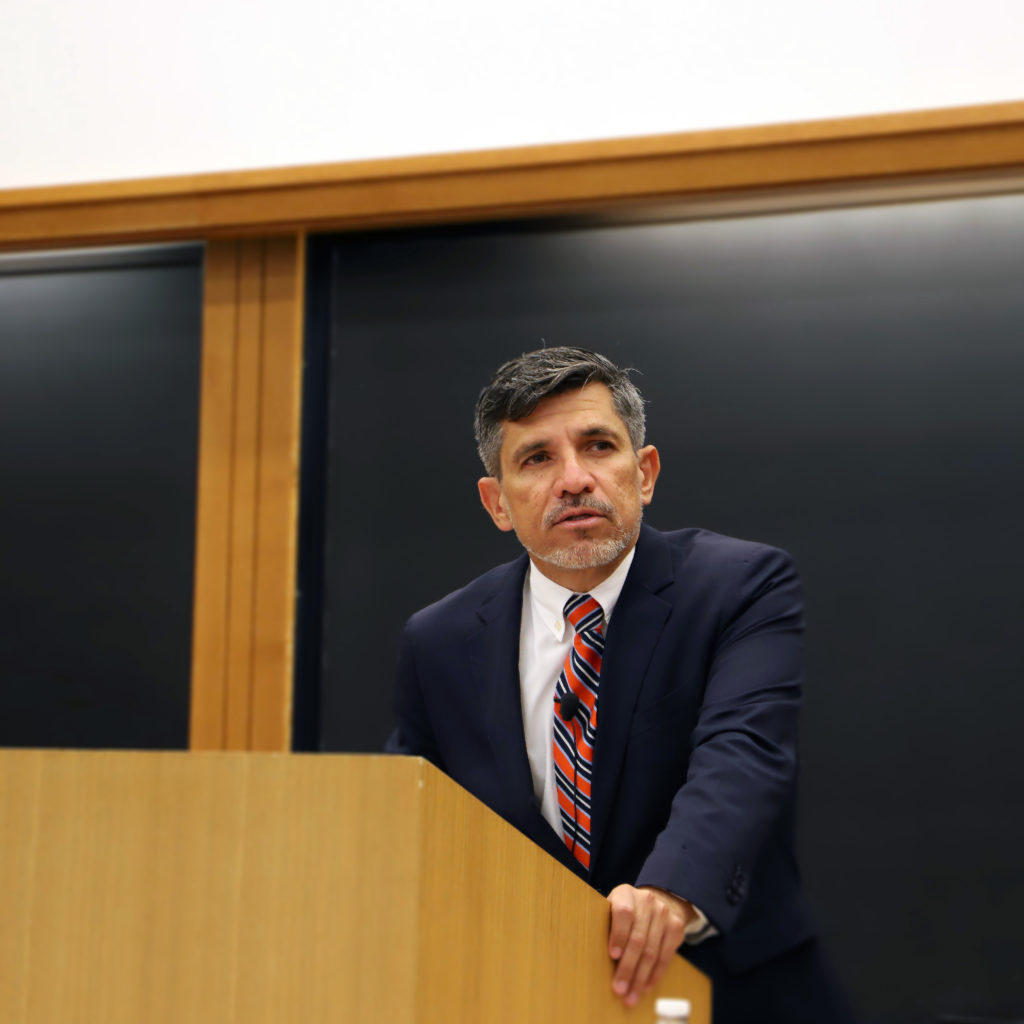 Continue Reading…
March 16, 2021

In his recent report to the United Nations General Assembly, Victor Madrigal-Borloz, UN Independent Expert on Sexual Orientation and Gender Identity, addressed the particular impact of COVID-19 on LGBT persons, communities, and populations, highlighting social exclusion and violence, as well as institutional drivers of stigma and discrimination. Madrigal-Borloz, who is also the Eleanor Roosevelt Senior Visiting Researcher at the Human Rights Program, joined HRP on February 18, 2021, for a discussion of his findings, which also includes recommendations and identifies good practices aimed at creating a COVID-19 response and recovery free from violence and discrimination based on sexual orientation and gender identity.
This event was organized by the Human Rights Program and co-sponsored by the HLS LGBTQ+ Advocacy Clinic and the Petrie-Flom Center for Health Law Policy, Biotechnology, and Bioethics.